With the kids back in school and summer festivities dying down, you are likely re-committing to some healthier lifestyle habits. Aside from New Years, September is the most popular time to take stock of your health/fitness/nutrition and make some serious change.
And this year is no different. I have tons of local clients returning to classes. Online, I have people dusting off their workouts and contacting me about re-committing to their home workout regimens. It's a great time to be a trainer!
If you are like most of my moms, you are looking to make some change and focus on taking better care of yourself (perhaps after a summer of margaritas and s'mores??) Here are the first few things I recommend to help you get in the mindset and positive physical space to make change for yourself: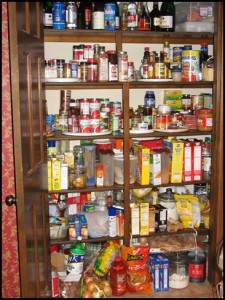 1. Clean out the kitchen
Go through your fridge and cupboards and get rid of the junk. Also, get rid of things you just don't need or use. Some of this is to purge your kitchen of temptation and some of it is to create that sense of starting fresh. This is hugely important as you start to get your head in the game of eating well.
2. Create a September family menu
Sit down with your family and make a menu that, at the least, includes dinner every night. If you want to put breakfasts and lunches on their too, go for it. As you put together this plan, encourage healthy options. If there are nights where you want to let the kids have their say in the meal (tator tot casserole?), be sure to add some healthy sides that you can load up on. Better yet, get creative and "healthify" your recipes by adding in veggies and trading out white grains for whole grains (sub quinoa for rice or pasta, for example).
3. Make a grocery list based on your menu for the next week
Take this list to the store and ONLY shop from the list. Do not diverge down the chip & cookie aisle. You don't do that anymore, remember? You are committed to something bigger and better for the Fall!
4. Prepare and precook anything you can
When you are done shopping, come straight home to chop and cook. Cut up any fruits and veggies to make them easy for grab 'n go. Precook any meats or grains that you can. Get something going in the crockpot that will last you a few meals. Having foods prepared with absolutely save you later in the week.
5. Schedule all your workouts
Put them on your calendar. If possible, put them somewhere visible – like your fridge. Don't just tuck them into your smartphone where they can hide away. Keep your workout schedule posted. Cross off your workouts as you do them – or put a sticker next to each completed one (your kids would probably LOVE to help you with your workout sticker chart!)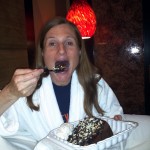 6. Plan your indulgences
I'm not expecting you to live on chicken and broccoli from here on out. Plan 1-2 times each week when you will eat what you want and feel free to indulge without guilt. I like to do this on the weekend, when I know we'll be eating out. It is super important that you have your indulgences planned out. This will really help you stay motivated in the face of temptation the rest of the week.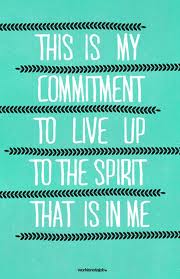 7. Get your head in the game
Get ready for Fall by committing to yourself. Think positively and proactively. What can you do each day to be your best? If you falter, do not look back, only forward. See yourself as someone who is physically and emotionally strong and capable. Know that you can do anything you set your mind to. Know that it may not be easy – but YOU ARE STRONGER THAN YOU THINK. Remember, if it doesn't challenge you, it doesn't change you. So there will be moments of doubt and frustration. Be prepared for that and know that you will embrace the challenge in order to become better, stronger and more fit.
To help you get started on all this we have discounted all our programs this week – yup, a big ole Labor Day Sale! So, if you specific help and guidance (follow along video workouts, meal plans, recipes, motivation manuals), you can get all our programs here for 30%-40% off for a limited time!
Comments
comments
Powered by Facebook Comments
---
---