I was going to blog about something else today. But, last night one of my mentors posted this video that really made me stop and think for a moment.
As a result of this video, I posted this question on Facebook:
"What was the best moment of your day today?"
I LOVED all the replies I got. They came in late last night, even after I went to bed. So, when I woke up this morning to read everyone's response, I completely changed my blog inspiration for the day. It's important to be flexible and take moments to think about the bigger picture. Those are two things that I'm not always good at. I'm trying really hard to improve these things about myself. This video reminded me how important it is to be flexible and notice precious moments in your day, EVERYDAY.
Here are the responses I got to my question, "What was the best moment of your day today?":
"My 11 month old trying to unload my Mom's dishwasher! We dont have one so this was her first time seeing one, hehe."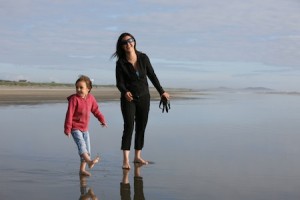 "I have an 11 month old too, lol, her trying to brush mommys hair, lol, didn't look or feel so good."
"My baby laughing when I came home."
"I met my Vinnie D. 8 years ago today. Thinking about that moment has been the best moment of my day."
"A [photography] client's hubby's reaction to seeing his wife's beautiful photos. Just wonderful to watch and they have been married close to 20 years. Yeah for love!"
"Volunteering & speaking to 15 foreign students about health & fitness!"
"I did 20 pull-ups!!"
"The blind dog I babysit made it around the entire house without once bumping into *anything*. He sure makes my problems seem silly."
"Finishing the first day of the bar exam!"
"The back massage my hubby gave me this morning before I faced the day."
"Running my 5k this morning with fantastic Beth Baker and feeling really strong (1) and watching my son swim the 25yd freestyle at the boy's Prelims coming second in his heat (2)."
"Sharing a snocone with my 4 year old on the steps of Green Lake. Getting my ass kicked by Erika Maher Parker [in above mentioned 5k] was a second."
"8 hours of sleep."
"Time with my good friend. . . He listened to me rant. It's stuff that no one ever hears. EVER!!!"
"My son said 'I love you' for the first time as I was putting him to bed."
"Yesterday I had two best moments of the day….first was when I woke up and thought that 1 year ago yesterday I legally married the most amazing woman I have ever known. We have been together for 11 years, had our ceremony 9 years ago but 1 year ago we were married in beautiful Boston legally. It brought happy tears to my eyes and framed the rest of the day. Then in the afternoon Zoe (my 5 year old) wanted to make sugar cookies with frosting, she loves to bake!Then in the middle of that decorating she turned to me and said, "Mommy this was a great idea, don't you think? It's fun to bake together. Mama and Nolan will love these cookies!"
Wow. I find it amazing that so many life changing moments happen in everyone's life EVERYDAY. Do you stop and process this at the end of the day? Do you spend time acknowledging these precious moments or do you just power through your day, not recognizing that you only get one chance to live each day? I hope this video and these comments will remind you, as they did me, that everyday is full of precious moments that will impact us forever. And we never know how many days of precious moments lie ahead, so we must hold each and every one close to our hearts.
Be sure to share this post & video with others if you think is will impact them as much as it has impacted you & me.
Comments
comments
Powered by Facebook Comments
---
---